Ural Continues Strong Growth In The Motorcycle Industry
Chaparral Motorsports
|
January 29, 2013
[caption id="attachment_23148" align="alignright" width="300"]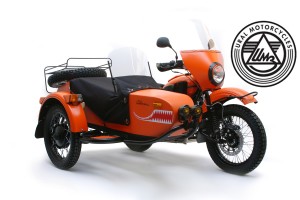 One of the major additions in 2012 was the limited edition Ural Yamal.[/caption]

Many companies have experienced a surge in sales of bikes and street bike gear, but one of the most surprising increases came from an industry staple. Ural, the longtime manufacturer of sidecar motorcycles, posted 30 percent growth in 2012 after making several improvements to its products.

Bolstered by strong years in 2010 and 2011 after a down period in 2009, the Russian company saw major increases in the sales of its sidecar motorcycles and corresponding accessories over the past 12 months. Ural also received a boost from a new partnership with Siemens and more efficient production practices in the U.S. One of the major additions was the Yamal, a limited-edition bike that came equipped for any type of terrain - it even had an oar to break ice.

"Next year's goal is the same - 30 percent sales growth or die trying," said Madina Merzhoeva, vice president of Ural North American Distribution. "Our small team is ready to take on the challenge. If we can manage to do that every year for the next few years, we might outsell some big names."

According to Motorcycle.com, the brand has plans to continue its expansion into new markets and improve the spectrum of products it offers, so 2013 could be an even bigger year for Ural.