World Superbike Calendar Gets Another Update
Chaparral Motorsports
|
January 16, 2013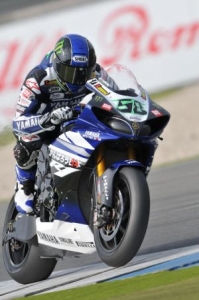 World Superbike officials have been working around the clock to clear up issues with its scheduled race in New Delhi, India, but circumstances forced the motorsports series to push back the event. Instead of being held on March 10, as was originally planned, this round will act as the season finale on November 17.

The race was moved partly because of the need to prepare the Indian track for an event of this magnitude. Representatives from the FIM will be in India from January 19 to 21 in order to train workers, marshals and medical staff, and also to finalize the track homologation on the Buddh Circuit. This date change also enables the league to comply with the country's customs regulations.

In the 26th year of World Superbike, riders will compete for the crown in 15 rounds from February to November. However, unlike in previous seasons, the series won't make visits to several circuits it has frequented in the past - namely Brno in the Czech Republic and Misano in San Marino - unless the schedule changes yet again, Ultimate Motorcycling reports.

The series gets underway February 24 at Phillip Island in Australia.