Zero Motorcycles Offers Bonuses For Bike Trade-Ins
Chaparral Motorsports
|
January 16, 2013
[caption id="attachment_22863" align="alignright" width="300"]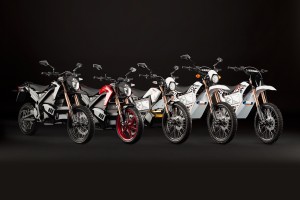 Zero Motorcycles is offering a discount on their popular 2012 line to people who trade in gas-guzzling bikes in favor of electric ones.[/caption]

The recent "fiscal cliff" legislation included a special tax break for owners of electric motorcycles, but some manufacturers are adding another level of enticing financial options to attract new riders. Zero Motorcycles, one of the leading brands of electric bikes and accessories in the world, announced a program that will provide additional bonuses to people who trade in gas-guzzling bikes in favor of electric ones.

Called "Cash for Carbon," the program allows riders to receive a $2,500 bonus on top of whatever price a dealer is willing to pay when buying their traditional, gas-filled machines. All of these funds are in addition to the 10 percent federal tax credit that is currently in effect, which offers up to $2,500 in tax incentives.

"Similar to the 'Cash for Clunkers' government promotion in 2009, Zero aims to entice traditional internal combustion engine motorcycle owners to make the switch to electric," said Scot Harden, a Zero vice president. "In offering a $2,500 trade-in bonus for new customers, we expect this promotion to be a great sales tool for our nationwide dealer network."

Consumers must print a "Cash for Carbon" voucher for presentation at their local dealership to receive $2,500 bonus. To download a voucher or find a dealer, visit www.zeromotorcycles.com.

The program launched on January 1 and will run through March 31.