Heated Seats Keep Riders On The Roads All Year Long
Chaparral Motorsports
|
January 16, 2013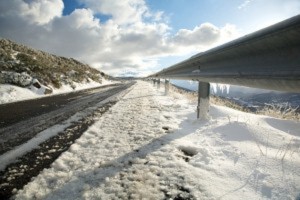 Some riders don't let colder weather keep them off their bikes. For those who want to cruise down the roads regardless of the temperature, a new street bike seat option from Sargent Cycle Products may help. The manufacturer's Heated Seat Kit is set to keep bike owners toasty throughout the year while also adding a new level of comfort and convenience not previously available.

This newest addition to the world of motorcycle accessories comes complete with a comfortable pad that fits over the existing seat of a bike and a digital controller that allows riders to change the temperature of the device with just the touch of a button. Sargent's heated seat pad is just 1 millimeter thick and attaches snugly to any seat, and once installed correctly it is virtually undetectable and shouldn't have any bothersome or uncomfortable wrinkling. The waterproof controller is also a unique piece of equipment, as it allows the rider to control the exact temperature of the seat warmer and can be mounted on the front of the bike for easy access.

Motorcycle enthusiasts have the option of having the seat warmer installed after ordering new seats or purchasing the device as a do-it-yourself kit, Ultimate Motorcycling reports.