Bonhams Motorcycle Auction Has Highs And Lows
Chaparral Motorsports
|
January 15, 2013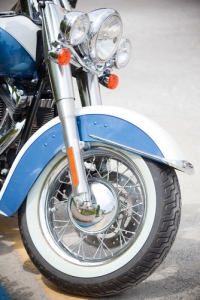 Bonhams hosted its third annual motorcycle auction in Las Vegas, where a large crowd of buyers at Bally's Hotel & Casino helped to make the sale the most successful one thus far. In total, the event had more than $2.6 million worth of bikes, cruiser accessories and paraphernalia sold.

"The international motorcycle market shows strength at all levels," said Bonhams Group auctioneer and chief executive officer Malcolm Barber after the event.

This event's top seller was a 1954 BMW Rennsport RS54 Sidecar. It is believed to have been used during the Sidecar World Championship in 1954, which contributed to its $148,000 price tag.

Several machines that were expected to command top dollar did not meet the minimum bid requirement and remain unsold. A 1939 BMW RS255 Kompressor, which was predicted to draw more than $500,000, was eventually withdrawn from the auction after no one reached the minimum. However, the bike was sold to a private American collector for $480,000 within hours of the auction's end, Ultimate Motorcycling reports.

Similarly, a 1970 Husqvarna 400 dirt bike once owned by actor and motorcycle enthusiast Steve McQueen did not sell, but it is unclear if it will be sold in the weeks following the auction.