BMW Has Record Motorcycle Sales In 2012
Chaparral Motorsports
|
January 15, 2013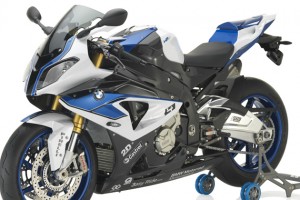 It was a banner year for BMW, as the company boasted record sales for its motorcycle line in 2012. More than 106,000 bikes and scooters were sold over the course of the past 12 months, marking a 2 percent increase from 2011. The final total of 106,358 machines sold is a record high for the German manufacturer of bikes and accessories.

Sales were bolstered by a strong showing in December. There was a 14 percent increase in the number of bikes solid during the month in 2012 than in the previous year, and the S1000RR superbike led the charge with a 20 percent increase in sales.

"Never before in the history of BMW Motorrad have we been able to sell as many vehicles," said Stephan Schaller, president of the group. "We have achieved this magnificent retail success in the context of a very difficult motorcycle market, especially in Europe."

The top seller for BMW was the R1200GS, which is available in a variety of models including the off-road adventure bike. Sales of the bike may have been positively affected due to the fact that 2012 was its last year of production, leading to a surge of buyers taking advantage of their last chance to buy.