Hollister Motorcycle Rally To Return In July
Chaparral Motorsports
|
January 10, 2013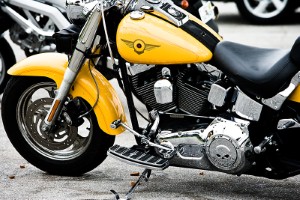 The Hollister Motorcycle Rally was once one the premiere events in the motorcycle industry, and it will return again this year. Its foundation is based on an infamous riot in 1947, when thousands of riders came through the town and filled the night with debauchery as AMA-sanctioned motorsports races occurred at a nearby park. While many of the stories that persist to this day are a combination of fact and myth, the legend helped to spawn the motorcycle rally.

In the past few years, city officials have been forced to cancel the event due to dwindling general funds, which have affected the ability to pay for extra law enforcement and public works. The event ran steadily from 1997 to 2008, regularly bringing in around 100,000 people for the weekend in addition to the manufacturers and vendors who came to show off the latest gear and accessories.

According to Motorcycle.com, this year's event will be held on July 5 and 6. World Wide Dynamics, Inc., the same company that has a roll putting on the Laconia and Sturgis motorcycle rallies, is set to be the general manager of the festival.