New Proposal Calls For Minimum Sound Requirements In Electric Vehicles
Chaparral Motorsports
|
January 9, 2013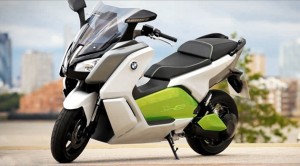 The National Highway Traffic Safety Administration (NHTSA) has proposed setting a federal standard that would require all electric vehicles to have minimum sound levels in order to alert pedestrians of their approach. One of the signature qualities of electric vehicles is their quiet sound when running. If this law were to go in effect, even motorcycle producers would have to install new street bike parts that emit a noise to signal a machine's movement.

"Safety is our highest priority, and this proposal will help keep everyone using our nation's streets and roadways safe, whether they are motorists, bicyclists or pedestrians, and especially the blind and visually impaired," Ray LaHood, the U.S. Department of Transportation secretary, told CNN.

Under the new laws, all manufacturers of electric cars and motorcycles can create unique sounds that distinguish their models from other vehicles on the road. These sounds would let pedestrians, especially those who are visually impaired, know of traffic, potentially preventing accidents or crashes.

Some manufacturers are critical of the change, as they claim motorcycles and smaller autos face more difficulties with the addition of the necessary noise-making accessories, Motorcycle.com reports. As motorcycles and scooters only represent a miniscule portion of electric vehicles, many brands are campaigning to have the requirements dropped for two-wheeled machines.