Motorcycle Anti-Tampering Act Goes Into Effect
Chaparral Motorsports
|
January 8, 2013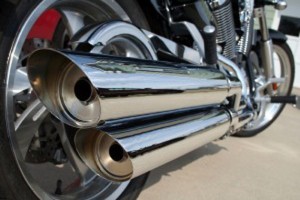 The beginning of the new year also marked the start date of the Motorcycle Anti-Tampering Act in the state of California. This law allows police officers to cite motorcycle owners if their exhaust systems are not in compliance with new standards and ticket riders for noise pollution violations, Motorcycle.com reports.

Former California Governor Arnold Schwarzenegger originally signed the bill into law in September 2010, adding an additional piece of legislation to a 27-year-old federal regulation that was rarely enforced. While the law went into effect immediately, as of January 1 a new provision kicked in. Now, all new bikes must have a sound emissions label from the Environmental Protection Agency on certain street bike parts, such as the exhaust system.

"Governor Schwarzenegger signed SB 435 to make California consistent with federal law in respect to motorcycle parts, pollution and noise standards," Matt Connelly, deputy press secretary for the governor, told the Los Angeles Times in 2010.

If riders are pulled over for a separate infraction, police officers have the right to check the gear to ensure it is in compliance with the new codes. Some motorcycle groups suggest bike owners carry receipts or other documents proving when the machine was produced to avoid potential ticketing, Motorcycle.com reports.