Major Changes Could Be Coming To World Superbike
Chaparral Motorsports
|
January 8, 2013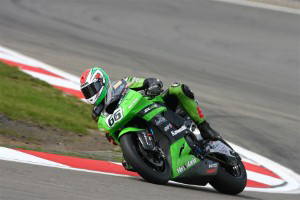 World Superbike will start its 2013 motorsports season in the coming months, but rumors are swirling that this could be the last year for the series fans know and love. While the Superbike series likely isn't going anywhere, there are some big changes on the horizon that could potentially change the outlook of the races.

According to Motorcycle.com, Dorna, the series promoter, is looking at altering the race bikes to make them closer to the production models. This change would put more distance between World Superbike and its counterpart of MotoGP, which currently uses prototypes for racing. It would also eliminate the need for separate 1,000cc and 600cc classes, with Dorna instead introduce a new class using lower-spec models, the news source reports.

Any changes go into effect in 2014, and Dorna hopes that the end result would be lower production costs which in turn may attract more teams to the series, Crash.net reports. Keeping the race models close to production bikes might also boost the popularity of certain machines or sport bike accessories, although opponents of the idea claim that it could weaken the popularity of World Superbike.