Malaysia Turns To Motorcycles To Enhance Police Force
Chaparral Motorsports
|
January 3, 2013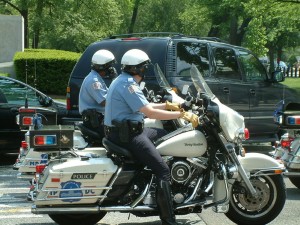 The Royal Malaysian Police force recently received an upgrade to their fleet, and it's one that the government hopes will keep the public safe. A new motorcycle patrol segment has been added to stamp out crime while making the populace feel safer, and more than 1,000 new police bikes will hit the streets throughout 2013 to achieve these ends.

Malaysian officials commissioned Kawasaki to build a number of 2013 Ninja 250 sportbikes in order to decrease response time while increasing police visibility. A little more than half of the ordered bikes and their corresponding motorcycle gear have already been given to the nation's policemen.

"To further show our seriousness and commitment in fighting crime, we are launching the police motorcycle patrol today, involving 560 motorcycles to be used for patrols in housing estates which will cover four states, 20 districts and 49 housing areas," Prime Minister Datuk Seri Najib Tun Razak told The Star.

The new Kawasakis are added to a fleet that already has several Honda ST1300 bikes, Can-Am Spyders and other patrol vehicles, Motorcycle.com reports. If the new efforts are found to be effective, Malaysia will further increase the number of police using motorcycles and the effort may even expand to other countries.