Debbie Barron Awarded Susan Jenness Trophy
Chaparral Motorsports
|
January 2, 2013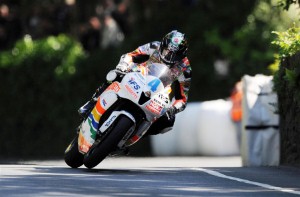 Debbie Barron was recently awarded the 2012 Susan Jenness Trophy, which is given to the female rider who had the best performance during the TT races. The Executive Committee of the TT Supporters' Club makes the final call on who wins the award, drawing from the pool of women who participate in the Isle of Man TT as well as a few other select events.

According to Ultimate Motorcycling, Barron became the first female sidecar driver in the Isle of Man TT, in addition to being one of the few women to race the course at all. After qualifying for the final, she finished in 33rd place with an average speed of nearly 87 miles per hour, and her accomplishment was one that the committee thought should be recognized.

Barron, an Isle of Man native, is a part of Team Oscar Racing and recently made the move from race marshal to participant, Isle News reports. She and her sidecar rider Rob Lunt were also given the TT Marshals Association Sidecar Newcomers Award in September after a successful series of motorsports races.

"I'm still pinching myself that we were able to achieve the dream of completing a sidecar race in the TT," Barron told the news source. "And these trophies will look fantastic next to our TT medals."