Local Harley-Davidson Helps Veterans
Chaparral Motorsports
|
December 28, 2012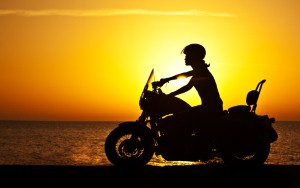 Harley-Davidson has helped out various charities on the national level for many years, and that giving spirit may have influenced a local Harley store to join in on the fun. The branch in Laconia, New Hampshire, recently donated almost $3,500 worth of light boxes to the New Hampshire Veterans Home, in addition to dozens of notes of gratitude and inspirational messages written on pieces of motorcycle apparel.

The light boxes are pieces of medical equipment that help to treat Seasonal Affective Disorder (SAD), which normally strikes in the form of winter depression and various sleep disorders, Ultimate Motorcycling reports. By manufacturing sunlight and recreating the effects of warm weather, the boxes can stave off SAD while also improving overall health and behavior.

"Veterans have gone to great lengths for our nation, and the Laconia Harley-Davidson community is immensely proud and grateful for their service," Anne Deli, owner of the Laconia Harley-Davidson, told the news source. "We are pleased to make this donation, which will literally lift the spirits of those living in the Veterans Home."

The Laconia Harley-Davidson raised the money with the help of its customers, who donated money to write messages to the veterans, solicited gifts and matched the final total of the fundraising efforts, The Laconia Daily Sun reports.