Dates Confirmed For The 2013 Kenda Tennessee Knockout
Chaparral Motorsports
|
December 27, 2012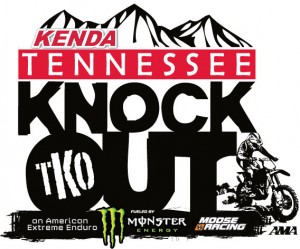 The Kenda Tennessee Knockout is one of the premiere events for off-road motorcycling in the U.S., and details were recently released about the 2013 edition of the race. The third annual running of the motorsports event will return to the Trials Training Center in Sequatchie, Tennessee, on August 17 and 18.

Professional and amateur competitors from all over the world are invited to participate in the off-road event, and those who make it to the finals will face four rounds of knockout races. Riders will go head-to-head in tough courses set up through the Tennessee mountains and woods, battling the terrain, the weather and each other as they try to stay in the competition.

Some of the best riders in EnduroCross have brought their skills to the Tennessee race in previous years. Mike Brown has won the past two events in his home state, narrowly edging out Cody Webb both times, Cycle News reports. The 2013 running will likely bring a new host of challengers, including four-time National Enduro Champion Russell Bobbitt, who only competed in the race for the first time in 2012. Other top riders who have participated in the past and are set to try again in the future include 2012 GNCC champion Paul Whibley, Kyle Redmond and Colton Haaker.