BMW Recalls S1000RR For Kickstand Issues
Chaparral Motorsports
|
December 27, 2012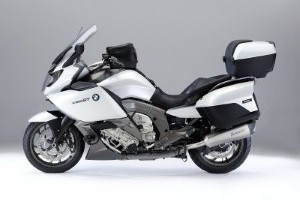 BMW recently issued a recall for its S1000RR superbike due to a faulty kickstand. The manufacturer has recalled approximately 2,385 bikes that it believes may be impacted by the problem with the part.

All of the affected machines were produced between September 2011 and December 2012, Ultimate Motorcycling reports. The problem with the kickstand may cause the attachment bolts to loosen, which can lead to the stand separating from the frame of the motorcycle. This could potentially lead to crashes if the gear separates while on the road. According to Auto Evolution, there have been no reports of the issue causing a crash, but the faulty kickstand places riders and other motorists at risk.

The manufacturer will start notifying affected motorcycle owners in the beginning of January, and riders who bring their bikes to local dealers can have their side-stand mounting plate threads cleaned and the bolts replaced.

Earlier in the year, a number of S1000RR models faced a separate recall because of improperly made connecting rod bolts, Asphalt and Rubber reports. That recall affected more than 1,400 machines.