Yamaha Joins Up With Monster Energy
Chaparral Motorsports
|
December 26, 2012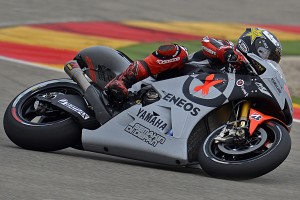 Motorsports
racers may be in the middle of their mandatory winter break, but the teams themselves have not let up on their preparations for the upcoming season. Yamaha, home of reigning MotoGP champion Jorge Lorenzo, proved this when officials signed an agreement to add Monster Energy as the new sponsor of the company's factory team.

The deal is not without problems - Lorenzo has a personal sponsorship deal with rival energy drink RockStar and recently signed a two-year contract, Motorcycle.com reports. Monster will likely have to buy out Lorenzo's contract in order to ensure he can promote the new product in 2013, with the cost of replacing his personal reimbursement being built into the sponsorship contract.

Initially, the plan was for Monster to only sponsor Yamaha racer Valentino Rossi, a recent addition to the team. According to the news source, the plan hit a snafu when Monster thought about the implications of their machine potentially finishing behind Lorenzo's and his RockStar, as the latter is expected to have another strong year in 2013. When the company realized it could sponsor both riders for a relatively small increase in price, it jumped at the chance.