Man Reunited With Motorcycle 56 Years After Its Sinking
Chaparral Motorsports
|
December 26, 2012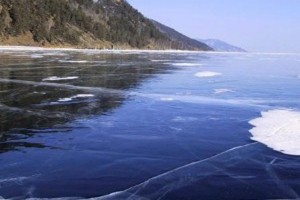 Accidents can happen on motorcycles at any time, and Dean Ailie learned that the hard way when ice cracked beneath him as he rode his bike across a lake one afternoon. Ailie, who was then 15 years old, was riding across Big Swan Lake in Dassel, Minnesota, in December 1956, when the frozen surface broke. He was buoyed by his motorcycle jacket, which had enough air trapped in it to keep him afloat long enough for nearby fishermen to rescue him, but his 1938 German-made motorcycle wasn't as fortunate.

Despite numerous attempts to dive down and find the motorcycle, Ailie was never able to recover his beloved bike. It sat at the bottom of the lake for almost 56 years until a commercial fisherman caught the ride in one of his nets.

According to the Mankato Free Press, the motorcycle was still in relatively good condition despite its time underwater. While some of the remaining parts had numerous holes and were covered with rust, there was still air in the tires and the cylinder was dry, making the bike recognizable to those who knew the story. They eventually brought the ride to the attention of Ailie himself, who was reunited with his teenage ride at the age of 71.