Michael Jordan Motorsports Signs Danny Eslick
Chaparral Motorsports
|
December 19, 2012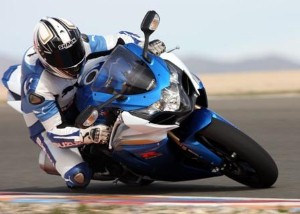 The Michael Jordan Motorsports (MJM) team took a major step toward 2013 this week, as it renewed its partnership with the Army National Guard and signed Danny Eslick to its racing team.

Eslick, the 2011 AMA Sportbike Champion, will be racing with returning rider Roger Lee Hayden on the MJM superbike team. Eslick has been racing in different AMA divisions since 2006, and the team hopes his resume, which includes three podium finishes in last year's series, will help bolster MJM's success.

"It's all about the goal of winning a championship," said Kreig Robinson, vice president of corporate relations for MJM. "Each year we work tirelessly to improve upon the last. Through intense off-season development and testing, we try to come up with the formula that will put us on top of every race. We are looking forward to a good 2013 AMA Pro National Guard Superbike season."

Both Eslick and Hayden will ride a Suzuki GSX-R1000, and Eslick is even donning Michael Jordan's iconic number 23.

MJM has worked with the Army National Guard for the past five seasons, and their goals include training soldiers to ride street motorcycles safely as well as recruiting new members for the oldest branch of the U.S. military.