Recapping The Long Beach IMS
Chaparral Motorsports
|
December 18, 2012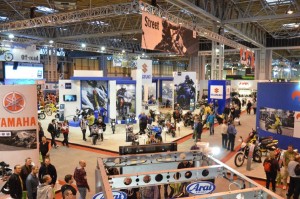 Long Beach, California, was the place to be for motorcycle enthusiasts from December 7 to 9, as riders and manufacturers were on hand to show off their latest creations at the International Motorcycle Show (IMS). More than 500 bikes and 20 bike makers were in attendance, attracting thousands of fans bound by their love of motorcycling and their desire to see the newest models, The Huffington Post reports.

"It is true that motorcycling can be a dangerous endeavor," actor Arnold Vosloo, who was present for the media tour of the IMS, told the news source. "But it is the most wonderful thing you can do. It's hard to describe. The best analogy about motorcycling I've heard is that if you are driving a car, it's like watching a movie, if you're riding a motorcycle, it's like starring in a movie. There's a certain feeling you get that is indescribable."

That sort of enthusiasm is what brought many to turn out for the event, as those in attendance got a chance to check out future bikes as well as the newest motorcycle gear and accessories. The festivities were capped off with plenty of entertainment and customization competitions.

The next international motorcycle show will be held January 4 to 6 in Washington, D.C.