Man Takes A Durability Trip On Zero Motorcycle
Chaparral Motorsports
|
December 14, 2012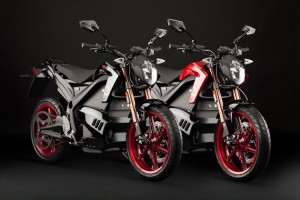 A Floridian man took his 2012 Zero S motorcycle for an extended trip, riding it more than 3,500 miles in six days as part of a durability demonstration. Terry Hershner, an electric motorcycle advocate, averaged 500 miles a day on his bike.

According to Motorcycle.com, Hershner modified his electric bike so the motorcycle battery accessories were more conducive to long-distance travel. He was able to reduce the charging time to less than one hour, compared to the normal eight hour time frame.

"I just wanted to prove a point and show that we aren't far away from real cross country travel on electric vehicles," Hershner told Motorcycle.com. "... I also learned a lot about the electric vehicle charging infrastructure and while we've made great progress there is still a ways to go to build the system out on a national basis. I hope to showcase the growing infrastructure by doing similar cross country rides in the future."

From Texas, Hershner packed up the bike and took it to the Progressive International Motorcycle Shows in Long Beach, California, where Zero Motorcycles made their 2013 North American debut, Ultimate Motorcycling reports. Next he will attempt to ride his bike coast-to-coast, from California back to his home in Florida.