2013 BMW C600 Recalled In The U.S.
Chaparral Motorsports
|
December 11, 2012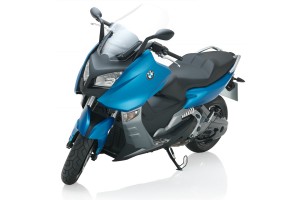 The National Highway Traffic Safety Administration (NHTSA) announced a recall of the 2013 BMW C600 Sport in the U.S., due to a problem with the side fairings of the scooter. The NHTSA reports that the three fasteners used to secure the side trim panels may not be strong enough to hold the gear in place at speeds over 100 miles per hour, Motorcycle.com reports.

If one of the panels were to come loose in the middle of a ride, it could mean a serious problem for riders, passengers and others on the road. While no incidents like this have been reported, the manufacturer and the NHTSA are taking the proper precautions to ensure that all affected scooters have the problem repaired.

Canada issued a similar recall last week, which also only applies to the C600 Sport scooter. The recall affects about 60 units in Canada and more than 260 in the U.S., the news source reports.

The affected models were produced between August 7 and November 20. BMW first became aware of the problem in October during private testing, and the manufacturer then tried stronger fasteners. No problems were found with the replacements.