Mahi Kawasaki Completes First Supersports Test
Chaparral Motorsports
|
December 5, 2012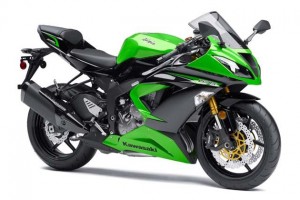 Mahi Kawasaki Racing Team completed its first testing sessions last week at the Jerez track in Spain, and Portimao in Portugal.

Rider Kenan Sofuoglu, the reigning World Supersport Champion and three-time title holder, will be joined by Fabien Foret on the new India-based Kawasaki team. Foret finished fourth in last year's supersport championship and also won the crown in 2002.

The two motorsports riders spent the time acclimating to the K-tech suspension mechanism that will be a part of their Kawasaki Ninja ZX-6R bikes, according to Overdrive Magazine.

"...The biggest thing about these tests is that we have found out what we need for the next time, when we test in January," said Sofuoglu. "I am sure we will be fully ready [then]. I am really happy with my new team because they have really good power to build everything how I need. I think it is looking to be a very strong year."

Foret injured his hand during the first two days of testing at Jerez, but stayed with the team as they traveled to Portimao for another two-day session. There he was able to find more positive results on the track.