Husaberg Announces 2013 Factory Team Riders Mike Lafferty And Russell Bobbitt
Chaparral Motorsports
|
December 4, 2012
[caption id="attachment_18653" align="alignright" width="300"]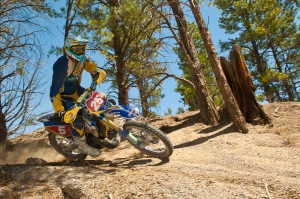 Mike Lafferty will return to compete for the title in the AMA National Enduro Series aboard a new two-stroke option, the TE300.[/caption]

Husaberg North America is excited to announce its 2013 Factory Team riders: 8-time National Enduro Champion Mike Lafferty and 4-time National Enduro Champion Russell Bobbitt.

Lafferty is fresh off his best overall National Enduro Series finish since joining the Husaberg brand three years ago. Lafferty took a win on his Husaberg TE250 at the Wyoming National Enduro and landed on the podium several times during the 2012 series to finish 2nd overall in the championship. For 2013, Lafferty will return to compete for the title in the AMA National Enduro Series aboard a new two-stroke option, the TE300.

He will be joined at each round by his new teammate, Russell Bobbitt. With four National Enduro Champions to his name, Bobbitt is the obvious choice for a teammate as Husaberg has begun a larger push in the offroad racing segment. Bobbitt took a win at the final National Enduro round in Alabama and looks to carry that momentum into 2013. Bobbitt will also race aboard the TE300 sticking to his two-stroke roots.

[caption id="attachment_18654" align="alignleft" width="284"]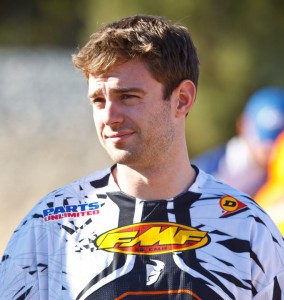 Russell Bobbitt is the obvious choice for the team as Husaberg has begun a larger push in the offroad racing segment.[/caption]

In addition to racing the National Enduros, Bobbitt will also continue to contend for the championship in the OMA Series where he finished second in 2012. "I am really excited to race for the Factory Husaberg Team," stated Bobbitt. "I am glad that they make a reliable two-stroke machine that I will be able to compete with in both series. I know that Husaberg is looking to gain ground in the enduro segment and I am excited to help them pursue that goal alongside Mike (Lafferty)."

Husaberg Factory Team Manager Antti Kallonen, commented, "I'm very happy with Mike's performance this past season after he put Husaberg in the championship hunt in the National Enduro Series. For 2013, Husaberg is aiming to ensure continued race success and I am happy to announce the addition of Russell alongside Mike. Between the two riders, they have 12 championships and the most experience to put the new Husaberg TE300 up front."

Source: Husaberg North America
Photos by Shan Moore and Simon Cudby.