Classic Bike Collections Going Up For Auction
Chaparral Motorsports
|
December 4, 2012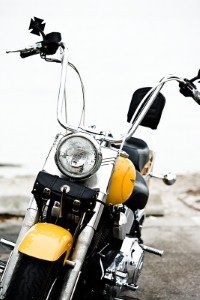 The entire Garelli Grand Prix motorcycle collection will go on the auction block at an upcoming auto sale in Paris, France. On February 5 and 6, Bonhams, one of the world's largest auctioneers of antiques, will sell the two dozen Garelli bikes at the Grand Palais in Paris.

Garelli, an Italian manufacturer, created bikes for famous European racers such as Ernesto Gnesa, Tazio Nuvolari and Achille Varzi. The company reached its peak in the 1980s when it won six consecutive world titles with its motorcycles, Motorcycle.com reports. Several of those bikes, along with some of its prewar creations, will be featured at the Paris auction.

One of the highlights of the collection, a 1963 Garelli 50cc, may sell for as high as $100,000, The Los Angeles Times reports.

A second collection is joining the Garelli bikes on the auction block. More than 50 motorcycles belonging to the late French motorsports enthusiast Claude Leselier will be sold, including a 1916 Indian 1,000cc Powerplus, which is expected to bring in around $30,000. Other machines being sold include a 1918 Harley-Davidson Model 18F Combination and a 1927 Automoto AL11 Supersport, both of which are predicted to command approximately $20,000.