BMW Sales Up In November
Chaparral Motorsports
|
December 4, 2012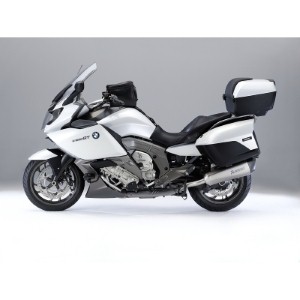 BMW Motorrad reported high motorcycle sales in November, increasing the number of machines sold by more than 43 percent compared to 2011. The company sold almost 800 new bikes in the month, which is over 200 more than the same time last year.

Overall, the yearly sales for BMW bikes are up by about 15 percent in 2012 when compared to 2011, and that is without taking the sale of gear or motorcycle accessories into consideration.

"Supply is catching up with demand, making November the best sales month on record for BMW in the U.S.," said Ludwig Willisch, president of BMW of North America. "The momentum is strong in the final month of the year...and I am confident BMW Group will set a new U.S. sales record for 2012, beating the previous record year of 2007."

The best-selling models during the month were led by the manufacturer's new maxi scooters, which is made up of the C650GT and C600 Sport. There was also a large increase in sales of the S1000RR superbike, which saw its sales nearly triple. Ultimate Motorcycling reports. Sales of the F800GS got a 40 percent boost as well.