Germany Wins The BMW GS Trophy
Chaparral Motorsports
|
December 3, 2012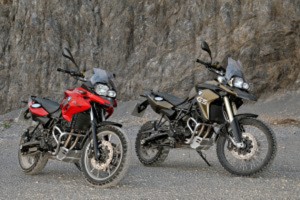 Team Germany won the third running of the BMW GS Trophy, closing out the final day of motorsports with a strong finish to retain the lead.

Germany entered the seventh day of trials with an 18-point lead over the second-place French team, and the riders held on throughout the day's tests. For the first challenge, racers ascended an off-road trail on a volcano that reached heights of about 5,000 feet above sea level. The second, dubbed "Indiana Jones," featured a contest where competitors had to cross a rope bridge with full cups of water, trying to spill as little as possible. France won this individual event, but it was not enough to surge ahead of the Germans, who stayed consistent on the Chilean trails to maintain the lead.

"What I can say is that I love the GS Trophy, because we've met so many beautiful people, beautiful friends in this one week, it's amazing, I love it," said Tobi Weiser of Team Germany. "This morning I said before we started, 'It's not important to win, we got here, we had fun and it is what it is.'"

France finished the event in second place and Team Italy came in third. The United States team ended the competition in sixth.