Latin American Leads BMW GS After The First Day
Chaparral Motorsports
|
November 27, 2012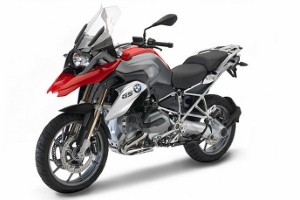 The Latin American team leads the BMW GS Trophy after the first day of tests in Argentina. The team, which is making its BMW GS series debut, was closely followed by two other newcomers, Team France and Team Argentina.

Riders had to traverse 250 kilometers (155 miles) of an off-road and gravel-road course from the start at Trailanqui Resort in Chile to the shores of Lake Pulmari in Argentina. While the weather was clear and warm, the competitors had to battle dusty conditions and trails loaded with rocks, causing punctures and delays for several teams. Team Canada and Team Argentina were both held up after rocky sections led to holes in their motorcycle tires, and in each instance Team France stopped to help their competitors fix the problem and get back on the course.

"We weren't expecting to lead, but we're glad to hear that and so we've found renewed energies for tomorrow," said David Fonseca Chinchilla of the Latin American team. "We are so happy, this is a great event and we couldn't be happier. Everything went well for us."

Teams from the Alps and Italy finished the day in fourth and fifth, respectively. With six more days of competition remaining, any team can make a move to the front of the pack and battle for first place.