Bond Motorcycle To Be Auctioned For Charity
Chaparral Motorsports
|
November 16, 2012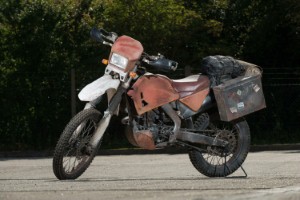 A Honda motorcycle used in the most recent James Bond film "Skyfall" will be auctioned to benefit a children's charity in the U.K.

Actor Daniel Craig rode the Honda CRF250R in the opening sequence of "Skyfall," and the bike was one of two prominently featured in the scene, with the other CRF250R designed to look like a police bike. For the sale, the motorcycle accessories used to make the Honda look like a street merchant's bike will be included.

The auction, which closes on November 22, is expected to raise tens of thousands of dollars for the charity, BBC Children in Need, The Telegraph reports. The charity raises money for disadvantaged children in order to maintain programs, activities and celebrity involvement, according to Moto.

"We are very pleased to be able to support BBC Children in Need and with such an exclusive, unique and exciting item," said Fiona Cole, Honda's U.K. communications manager. "Original items such as this are usually highly sought after and with the Bond films having incredibly broad appeal, we hope that 007's 'street merchant' bike will raise a significant amount of money and awareness for such an invaluable cause."