BMW Continues World Superbike Testing
Chaparral Motorsports
|
November 16, 2012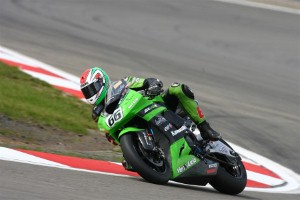 World Superbike testing continued in Aragon, Spain, this week, but wet conditions limited the time spent on the bikes. The manufacturers scheduled this extra round of testing in order to make up for a rainy session at the Spanish Jerez circuit last week.

BMW factory riders Marco Melandri and Chaz Davies were on hand to prepare for the 2013 FIM Superbike World Championship. Rain and a damp track kept the team inside for most of the two-day period, but by the second afternoon the circuit had dried enough to begin doing laps on the BMW S1000RR.

"Actually it has been the first time we were able to ride for some hours in dry conditions," said Melandri. "We tested some new components, but we still have a lot of work to do in order to make our bike work with the new 17-inch tires, as we struggled to ride fast lap times."

Joining the BMW team were riders from Kawasaki, Honda and Ducati, with Kawasaki's Tom Sykes unofficially clocking the fastest time of the day, Ultimate Motorcycling reports. All of the motorsports riders were testing out new regulation size tires, as well as several other pieces of new gear affected by recent rule changes.