Students Get A Unique Motorcycle Challenge
Chaparral Motorsports
|
November 15, 2012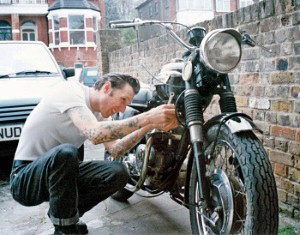 The annual Sturgis Motorcycle Rally in South Dakota is a highly anticipated event, and the enthusiasm in the community doesn't fade once the show is over. To keep the motorcycle reputation alive and well, high school students in the town are taking part in the Sturgis Buffalo Chip's Student Build Challenge.

For the fourth year, local students will be transforming a donated 2012 Harley-Davidson Road King into a unique, show-quality customized bike, Ultimate Motorcycling reports. All of the work is done as part of a motorcycle mentorship program and class, where the kids learn life skills in addition to the process of conceiving, designing and building a custom bike.

"This program, the only one of its kind in South Dakota, gives local high school students real world experience," said Rod Woodruff, president of Sturgis Buffalo Chip. "Working with knowledgeable instructors, world class parts and a like-new Harley gives these visionary future technicians skills that they can carry forward in life."

Customization will occur throughout the next several months, and the final product will be auctioned off on August 5, 2013, in support of the Legends Ride charity event during the Sturgis Rally. The auction is a rally tradition and usually features cruiser gear and motorsports paraphernalia.