MotoGP Rule Changes On The Horizon
Chaparral Motorsports
|
November 15, 2012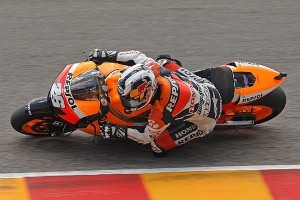 The 2012 MotoGP season may have just ended, but the preparations for future seasons are just beginning, as officials announced rule changes effective beginning in 2014.

The fuel limit will be reduce, meaning that the factory teams of Honda, Yamaha and Ducati will have a four-liter penalty when the maximum is lowered to 20 liters, Cycle News reports. In addition, these teams will have to adjust to a new rule that further limits the number of engines per rider per season. Currently teams are allowed to use six engines throughout the season, but that number will decrease to five in 2014.

Claiming Rule Teams (CRT) won't face the same strict rules as the factory teams. CRT bikes will continue to be able to use 24 liters of fuel and can have 12 engines to last them the season.

Similar changes have been introduced in Moto2 as well. On that circuit, the combined rider/bike weight limit was set at 215 kilograms (473 pounds). According to MotoMatters, the minimum weight of machines is 140 kilograms (308 lbs.), leading to a competitor weight of about 75 kilograms (165 lbs.). While heavy gear and motorcycle apparel will put the average weight of a rider at roughly 65 kilograms (143 lbs.), the source maintains that this was a necessary change from the previous unregulated system.