Tour The Dominican Republic By Motorbike
Chaparral Motorsports
|
November 14, 2012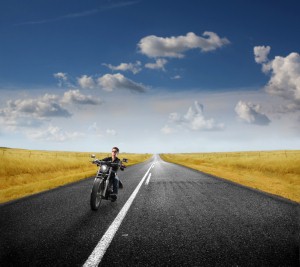 What's better than a vacation in the Dominican Republic? For motorcycle enthusiasts the answer is simple - being able to tour the nation on the back of a motorbike. Travelers now have that option, as MotoCaribe is offering a way for riders to cruise through the Caribbean country.

MotoCaribe Adventure Tours allow riders to traverse different landscapes as they take in the sights of the nation's people, beaches and mountain ranges. The tour includes accommodations and will take visitors right to the center of Dominican culture, immersing them in the traditional food and music of the country.

With tours lasting from four to 12 days in length, travelers have the opportunity to customize their trip for their skill and endurance levels. MotoCaribe provides a Suzuki V-Strom 650 for each participant, as well as the proper motorcycle gear, and staff members are available to help beginners learn the ins and outs of their ride and its motorcycle accessories.

The V-Strom 650 was introduced in 2002 as the debut model for Suzuki's line of Sport Enduro Tourers. According to the manufacturer, the bike is able to use for daily commuting and also for handling different terrains. It has been designed for wind protection and environmental performance. The smooth ride, coupled with the Caribbean sights in the Dominican Republic, make this riding adventure one of many travel opportunities for motorcycle fans.