Harley-Davidson Teams Up With DAV To Help Veterans
Chaparral Motorsports
|
November 14, 2012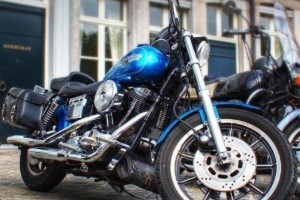 Veterans' Day may have just passed, but Harley-Davidson is still doing its part to help those who have given their service to the country. Throughout the month of November, the motorcycle and gear manufacturer will be raising awareness of the organization Disabled American Veterans (DAV), as well as the Harley's Heroes program.

Harley's Heroes created a national video campaign that spotlighted two veterans who have received benefits from the DAV. This organization helps veterans understand the services available to them and walks them through the process of applying for and receiving certain benefits.

"Harley's Heroes enables DAV to provide free services that empower veterans to live a higher quality of life," said Arthur H. Wilson, a DAV national adjutant. "Through our partnership, we recognize and honor those who defended our way of life. We're grateful for all this partnership has done to ensure that we fulfill our promises to the men and women who serve."

The two organizations first came together in 2010, but Harley-Davidson's history of working with the military goes back nearly 100 years. More than one-third of the company's customers have served in the military and about 15 percent of its employees are veterans.