Superbike Awards Race Organizers
Chaparral Motorsports
|
November 2, 2012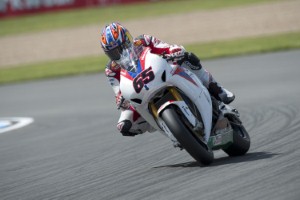 Infront Motor Sports, a leading Swiss marketing company, announced the winners of its annual Superbike Organizer Award and Superbike Media Award. Eligible tracks must have hosted a motorsports round during the 2012 FIM Superbike World Championship.

Donington Park in the United Kingdom took the top honors, claiming the organizer award. It won based on the track's high standards and professional staff.

"I would like to express my warmest and sincerest congratulations to the Donington Park circuit management and all its staff, who did a great job in 2012 and who demonstrated that the circuit was the best overall of the 2012 Eni FIM Superbike World Championship from an organization point of view," said Paolo Flammini, CEO of Infront Motor Sports.

The Circuit van Drenthe in Assen, Holland, also received accolades, winning the 2012 Superbike Media award. The award recognizes locations that have top facilities for media members and a well-run press center which enables all professionals to do their job in the best way possible.

Motorsports will return to both award-winning circuits next year. Donington Park's race is scheduled for May 26, while the Assen round will take place on April 28.