Progressive Motorcycle Show Coming To Atlanta
Chaparral Motorsports
|
October 30, 2012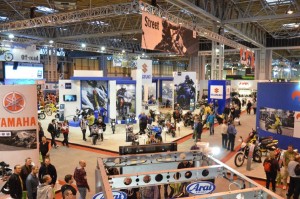 The third annual Ultimate Builder Custom Bike Show will be making its first stop in Atlanta from November 2 to 4. With 13 shows set to occur across the U.S., creators and motorcycle enthusiasts will have the opportunity to show off their designs at their local division of the Progressive International Motorcycle Show (IMS).

As the longest and largest running show in the nation, according to Ultimate Motorcycling, the show's has a competition that allows fans to get a close look at hundreds of custom bikes. In addition to these motorcycles, manufacturers will be on hand to display some of the best motorcycle gear and accessories on the market today.

"For the participating builders, this competition provides national exposure and a chance to share their artistic inspiration with enthusiasts while competing for top prize money," said IMS director Tigra Tsujikawa. "It is a win-win for everyone involved; especially the attendees that get to see these amazing one-of-a-kind creations."

This year, competitions will be held in five different classes, including Freestyle, Modified Harley, Retro Mod, Performance Custom and a new division known as Modified Street. Spectators will be allowed to vote for their favorites, and there will also be a panel of expert judges who work in the industry.