BMW Riders To Recreate First Around-The-World Journey
Chaparral Motorsports
|
October 26, 2012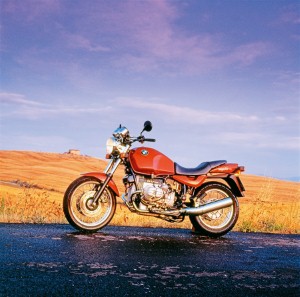 When Carl Stearns Clancy set off on an around-the-world adventure in 1912, he probably didn't know his story would one day inspire others to tour the world. That's exactly what has happened, however, as two riders from Northern Ireland have recently begun their own 18,000-mile journey across the globe.

Author Geoff Hill and former racer Gary Walker departed Dublin on their BMW bikes earlier this week, aiming to retrace the steps of a journey that took place nearly a century before, Ultimate Motorcycling reports. The main portion of their trip will take place in 2013 and will see the duo visit mainland Europe, the U.S. and more.

Hill and Walker will have top-of-the-line adventure gear, which is in stark contrast to the limited accessories Clancy had. The two will have one piece of Clancy's trip, though, as his original motorbike boots are accompanying them as far as New York, where they will be given to a motorcycle exhibit.

The bike of choice for the riders is not a classic Henderson motorcycle like Clancy's, which only reached top speeds of about 70 miles per hour, but a state-of-the-art BMW R1200 GS Adventure. Specifically designed to accommodate terrains from around the world, the bike is the perfect partner for this unique trip.