RoboCop Trades In For A Motorcycle
Chaparral Motorsports
|
October 22, 2012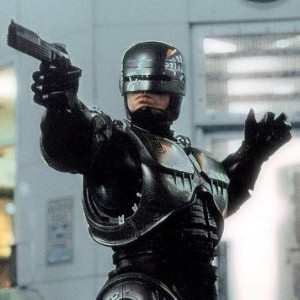 The character of RoboCop may have been transformed into the ultimate crime-fighting machine, but for the 2014 cinematic remake he will have a new tool in his arsenal.

The action film, which originally debuted in 1987, told the story of a mortally wounded Detroit cop who was brought back to life as a cyborg-like being. The remake is currently filming in Toronto, and this time RoboCop has a two-wheeled ride. While the old cop rode in a Ford Taurus police car, it seems the updated version will see this hero cruising around Motown on a motorcycle.

The futuristic bike has an all black color scheme and a sleek design. Many elements of the motorcycle draw on aspects of a Buell 1125R, with the core bike appearing to be a Kawasaki Ninja ZX-10R, Motorcycle.com reports. However, nothing about the bike has been confirmed by the studio or production staff, so fans will have to speculate until more information is released.

RoboCop has updated his suit to match his new wheels. His motorbike boots and body armor are likely part of the hero's modern new look, and the helmet features a large tinted visor that covers most of his face.