Zero Motorcycles Receives Government Grant
Chaparral Motorsports
|
October 22, 2012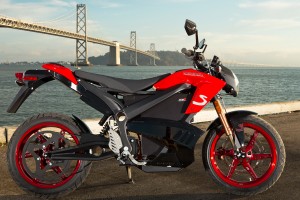 Zero Motorcycles was awarded more than $1 million in grant money from the California Energy Commission (CEC) to produce electric street bikes. The California-based company was just one of 10 manufacturers to be recognized by the CEC for its efforts surrounding clean energy.

"We are honored to receive this generous grant from the California Energy Commission and are excited to continue to expand our manufacturing capacity here in California," said Richard Walker, CEO of Zero Motorcycles. "This grant is a milestone for us because it allows Zero to dramatically increase the scale of our assembly line to meet customer demand for our outstanding electric motorcycles."

Zero predicts that the money will allow the company to quadruple the amount of bikes being produced, while at the same time researching and developing new prototypes for other environmentally-friendly rides. The investment will help put cleaner motorcycles on the road while improving fuel-efficiency and air quality, Ultimate Motorcycling reports.

The company has been producing bikes and motorcycle accessories since 2006, and has developed the world's longest-range production electric bike on the market. It previously received a different CEC grant which helped produce top-of-the-line and energy-efficient bikes.