Los Angeles Motorcycle Film Festival Celebrates The Two-Wheel Life
Chaparral Motorsports
|
October 18, 2012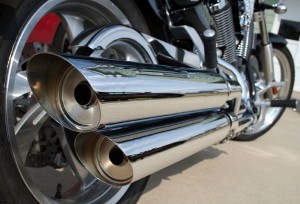 A celebration of all things motorcycle-related took place at the Los Angeles Motorcycle Film Festival on October 7.

The event featured short films from all over the world, with the subject of each focusing on owning, riding and living with motorcycles. Nearly 20 films were shown, ranging from promos and trailers of feature-length movies to short documentaries about motorcycle experiences. An animated short, travel documentary and several comedies were also a part of the cinematic festivities, according to the official film list.

In addition to the entertainment, a raffle for motorcycle accessories benefited Riders for Health, a charity organization that provides bikes for health workers in Africa. Manufacturers provided everything from cruiser gear to free inspections to sunglasses for the road, bringing in many avid riders hoping to raise money for a good cause. An auction to ride to lunch with some of the stars of Battlestar Galactica and ActingOutlaws brought in funds for Riders for Health as well.

Guests may have attended for the top-notch cinema or to support Riders for Health, but they certainly did not miss out on top-notch entertainment. The third-annual event brought together motorcycle enthusiasts from across Southern California, and its success should keep the festival going in the future.