Motorcycle Thefts Decreased In 2011
Chaparral Motorsports
|
October 12, 2012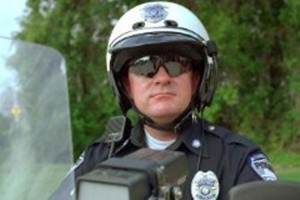 Motorcycle thefts declined in 2011, dropping 6 percent from the 2010 totals, the National Insurance Crime Bureau (NICB) reports. More than 46,000 bikes were reported stolen during the year.

The NICB found some interesting statistics concerning the profile of a bike theft. The most commonly stolen motorcycles were Honda models, distantly followed by Yamaha, Suzuki, Kawasaki and Harley-Davidson. These five brands made up more than 75 percent of all stolen rides.

Also of note is that California had the most reported thefts, with Texas and Florida not far behind. A high number of the crimes occurred in the summer months, specifically July and August, while February and December saw the fewest thefts.

Despite the good news of the overall decline, there is still an average of one motorcycle stolen every 11 minutes. Riders looking to protect their bikes can consider investing in motorcycle accessories such as a hidden switch or disk and wheel locks. Using a motorcycle cover to hide the quality of a bike or installing an anti-theft system are also ways to use the latest gear to prevent being the victim of a theft.