Husqvarna Wins Egypt Desert Rally
Chaparral Motorsports
|
October 12, 2012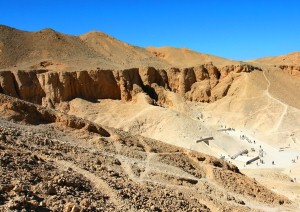 Husqvarna won the FIM Cross Country Rally last weekend at the Pharaons Rally in Egypt. Rider Joan Barreda took the win for the motorsports team, marking the first time the manufacturer claimed desert dominance.

Barreda won three of the six stages of the race and built up a lead of over 17 minutes, reports Auto Evolution. He was in control through the final legs of the rally and managed to maintain a controlled pace, crossing the finish line well ahead of Jakub Przygonski and Jordi Viladoms, who finished second and third, respectively. Barreda's teammate Paulo Goncalves narrowly missed the podium with his fourth place time.

"I'm extremely delighted for Joan and the team," Husqvarna team leader Wolfgang Fischer told Ultimate Motorcycling. "This win is a milestone in our young team history. Paulo missed the world championship podium, but we took the vice world title in the constructors championship for Husqvarna. We worked very hard at this rally project and were able to form a winning package in little time."

The weeklong race was a part of the FIM Cross Country Rally World Championships, with the next round taking place in Morocco. While that race won't have the iconic pyramids serving as the backdrop, Husqvarna hopes the team will have similar results.