Ride For Kids Events Raise $277,000
Chaparral Motorsports
|
October 10, 2012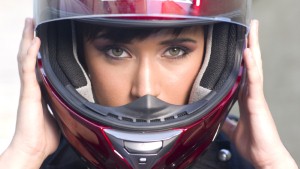 Ride for Kids celebrated two races on October 7, with the events combining to raise more than $277,000 for the Pediatric Brain Tumor Foundation (PBTF). The two charity rides took place in Dallas/Fort Worth and Northern California.

It was the 10th year for the Dallas/Fort Worth Ride for Kids event, and the efforts brought in over $150,000 for the PBTF. The success of the ride has expanded the size, and the 2013 event will have a new home at Texas Motor Speedway.

The first ever Ride for Kids event began in Northern California 20 years ago, and the charity event returned this past weekend. Participants enjoyed a cruise through the area's scenic roads before hearing from some of the children they were helping.

Prizes were raffled off to add to the money raised, with several manufacturers donating bikes, tires, helmets and other motorcycle accessories to the cause. Honda gave streetbikes, and companies such as Dunlop and AGV also donated goods.

Several children who have survived or are currently dealing with brain tumors were on hand to thank the crowd for their support at each respective rally. These kids and their families spoke about the good that the PBFT has done for them, as the organization provides family support programs and college scholarships for survivors in addition to research funding.