Kawasaki Ending Its Off-Road Team
Chaparral Motorsports
|
October 8, 2012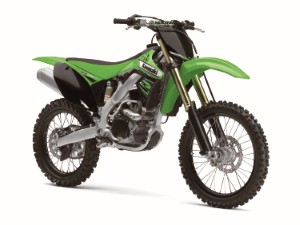 Kawasaki announced its plans to end its Team Green Off-Road racing program, citing tightening budgets and economic concerns. The team will compete in the final four EnduroCross races of the season before stopping for good on November 17.

This news comes as a shock to those involved with motorsports, as Kawasaki had one of the strongest and largest programs in off-road motorcycling. However, Cycle News reports that Kawasaki's recent signing of Ryan Villopoto to its motocross team, along with other large individual contracts given out in recent months, may have impacted this decision.

Regardless of the reasoning, all four riders from Team Green will be on the hunt for new squads after the season finale. The amateur contingency and dealer support programs will remain intact for the time being. The manufacturer may return to off-road in the future, but for now the official team is disbanded. If they return in the near future, it would be with some major changes, according to PowerSports Business.

"We're still figuring out the exact details," team manager Jason Smigel told Cycle News. "We're researching some sort of level of involvement, but we don't know what that will be yet. The intent is to have something."