New Motorcycle Accessories And Adventure Gear Hit The Market
Chaparral Motorsports
|
October 5, 2012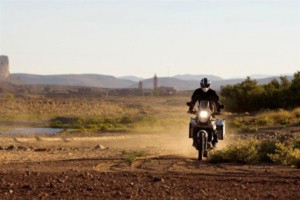 With colder weather right around the corner, riders may be looking to outfit their bikes with some new street bike accessories, or upgrade their adventure riding gear.

Saddlemen introduced new saddlebag accessories for motorcycles. Lid organizers and liners help to manage tools, electronics and other items that riders like to keep with them on the road. They have been structured to fit within saddlebags while also having options for removal and transport.

Klim also introduced some new adventure riding gear to help riders make the most of their time on the open road. The newest jackets and pants are more technologically advanced than their predecessors, and they were made for better performance in all weather conditions.

Riders who are anxious for a little adventure will be able to outfit themselves with the best gear for hot and humid environments. New Klim motorcycle jackets are designed to provide optimum safety for all terrains without sacrificing comfort and style. Storage and ventilation have been incorporated into the gear.

Whether the bike is used for recreation or racing, accessories are designed to help riders get the most out of a ride. Having proper gear is essential to achieve top performance from the motorcycle, and it can improve safety and comfort on the road as well.