MotoGP And World Superbike Come Together
Chaparral Motorsports
|
October 4, 2012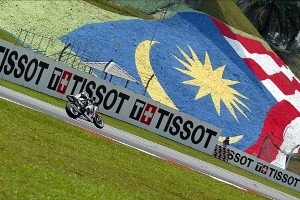 Two of the top motorcycle series are now together under a single organization. The Dorna Sports Group, organizers of MotoGP, announced this week that it has joined forces with Infront Sports & Media, which owns the World Superbike Championship.

The motorsports events will continue to be managed as two separate entities, but they will both operate under the umbrella management of Dorna Sports Group. Cycle News reports that World Superbike will continue with its focus on production-based racing, whereas MotoGP has prototype racing.

"Under the new structure, the two leading motorcycle road racing events are now set for sustainable further growth and development," said Infront president Philippe Blatter. "A true win-win situation has been created. Both Dorna and Infront can now further strengthen and focus on their core competencies and, in addition, achieve leading positions in their specific area of expertise."

The relationship should strengthen each respective series. New advertising opportunities and sponsors can help the advancement of the leagues, while extending the number of riders, factories, circuits and broadcasters involved can create a better fan experience. The expansion of raceways may also begin to bring the series' to new locations across the world.