Motorsports Returning To Sydney In 2013
Chaparral Motorsports
|
October 2, 2012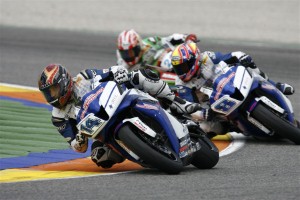 Two-wheel sports will be returning to Australia in 2013, with the all new Sydney Motorsports Park set to host the FX-Superbike 500 on November 16 of next year.

According to Fox Sports, the race will be fashioned in a similar style to the Le Mans 24 Hour. The endurance race will kick off at a mid-day start time and finish under the lights at night. These difficult settings will require racers to make decisions about things like motorcycle accessories and gear, which could affect times in the changing condition.

The event should also help to raise the profile of racing in the Land Down Under.

"Australian motorcycle racing has a very proud history of having its own big name icon motorcycle race meetings like the Bathurst Bike Races that were run Easter weekends for many decades," Australian Road & Track Rider Promotions managing director Terry O'Neill told the news provider. "Unfortunately race fans have been without their own icon race meeting for a generation."

Open to just 50 riders, the event will also have a $100,000 prize for the winner, making it one of the most lucrative superbike races in the world. Road Racing World reports the course has many challenging parts, including tight corners, so riders will need to be prepared.