Team USA Improves At ISDE
Chaparral Motorsports
|
September 28, 2012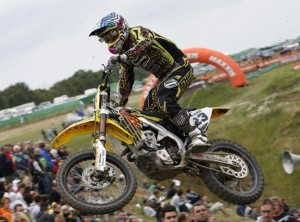 At the halfway point of the International Six Days Enduro (ISDE), Team USA continues to gain momentum while France separates itself from the pack.

Cycle News reports the American squad improved their performance from the previous days, moving up from sixth to fifth. Their gain was partially due to Finland's loss, as rider Juha Salminen could not finish the race due to mechanical problems. Without Salminen's score the Finnish team slid from fourth to sixth.

Charlie Mullins is currently in 10th place overall, leading Team USA. Taylor Robert is close behind at 13th overall. France's Anthony Meo leads the individual rankings after strong, consistent performances over the first three days.

The American team will have to use some serious speed to catch the French, who have built up a 19-minute lead over second-place Australia. Italy and Spain are in third and fourth, respectively.

Several other classes are racing at the motorsports event as well. The ISDE Junior competition is also underway, with France one again on top of the leaderboard. However, according to Ultimate Motorcycling, this is the third lead change in three days, and Great Britain is still within striking distance of first place. Team USA is currently in third place behind the top two squads.