Day Four In The Books At ISDE
Chaparral Motorsports
|
September 28, 2012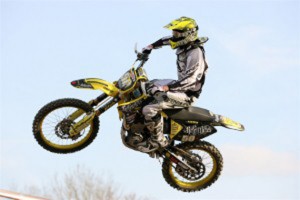 Tough conditions and muddy tracks marked the fourth day of motorsports at the International Six Days Enduro in Germany.

France continued its dominance, with the country currently on top in the men's, women's and junior division. The men's squad extended its lead to 32 minutes over second-place Australia, with rider Christophe Nambotin taking the time of the day. Nambotin's teammate Anthony Meo is still first in the overall standings after four days of competition.

Team USA fell to seventh place overall. Cycle News reported that Charlie Mullins, who had been the top American throughout the first half of competition, fell and reinjured his shoulder during a special test. He lost a lot of time early in the day, and despite bouncing back to have a strong afternoon he could not make up the loss. Because of Mullins' struggles, Taylor Robert is now the highest ranking American.

There was a bright spot for the Americans, as the junior team is holding strong in third place. American Thad DuVall finished third on the day to move up to ninth overall.

In the women's division, France solidified its position in the top spot. According to Ultimate Motorcycling, the French women are all but assured of the victory as they have built up a lead of more than one hour and 40 minutes.