Harley-Davidson Uses Real Fans In New Ad Campaign
Chaparral Motorsports
|
September 17, 2012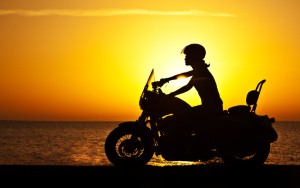 The second installment of Harley-Davidson's "United By Independents" ad campaign for Dark Custom bikes premiered on September 11.

Fans had the opportunity to submit their own photos on social media sites to show how they defy motorcycle stereotypes. Using the responses, Harley-Davidson put together the first installment of the campaign and debuted the ad in February. All of the individuals in the clip are real riders, depicted in their cruiser gear or on their bikes. They are all connected by the slogan (and Twitter phrase) "#StereotypicalHarley."

The second commercial aired during the fifth season premiere of the popular series "Sons of Anarchy." The 60-second ad highlights 16 Harley-Davidson riders from around the world in an effort to showcase the diversity of motorcycle enthusiasts.

"United by Independents is as much a rally cry to discover your ultimate self-expression and personal freedom as it is a celebration of fans and riders that continue to defy stereotypes of what it means to be a Harley-Davidson enthusiast," said Dino Bernacchi, a marketing director at Harley-Davidson.

Fans who submit their photos also have the opportunity to customize their own bikes online with Harley-Davidson's new H-D1 Bike Builder. Personalized paints, motorcycle apparel and cruiser accessories can all be configured with the program.