Ivan Ramirez Wins WORCS Pro 2 Championship
Chaparral Motorsports
|
September 14, 2012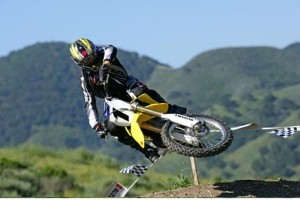 Another motorsports title was clinched last weekend, as Ivan Ramirez locked up the Pro 2 crown in the World Off-Road Championship Series (WORCS).

Ramirez's second place finish at the tenth and final round of racing in California was more than enough to put him the leader's spot, reports Cycle News. The Maxxis racer was consistent all season, delivering three victories and five second-place finishes throughout the series. He landed on the podium in all but one race.

"It was great to get this title yet I realize it has been difficult," Ramirez said to Red Bull Mexico. "There were no injuries, no falls and it was a good year, so everything went well. Already won a championship before, but now I've won one more."

In addition to bikes, Maxxis also is a supplier of ATV tires and UTV tires. Its ATV racing team, however, didn't have nearly the same amount of success as its motorcycle team.

Ramirez's fellow Maxxis rider Tatum Sik won the Women's championship. She led a podium sweep for the manufacturer, with Kacy Martinez and Nicole Madsen coming in second and third, respectively.